Today phone cases have become more and more innovative and durable. When you consider the history of phone covers then you need to check the introduction of mobile phones. Motorola launched the first mobile phone in 1973 but was not technically ready for selling until 1983 when Motorola released a mobile phone with a slim profile and enhanced battery life. Mobile phones were an investment in the 80s and were big and bulky.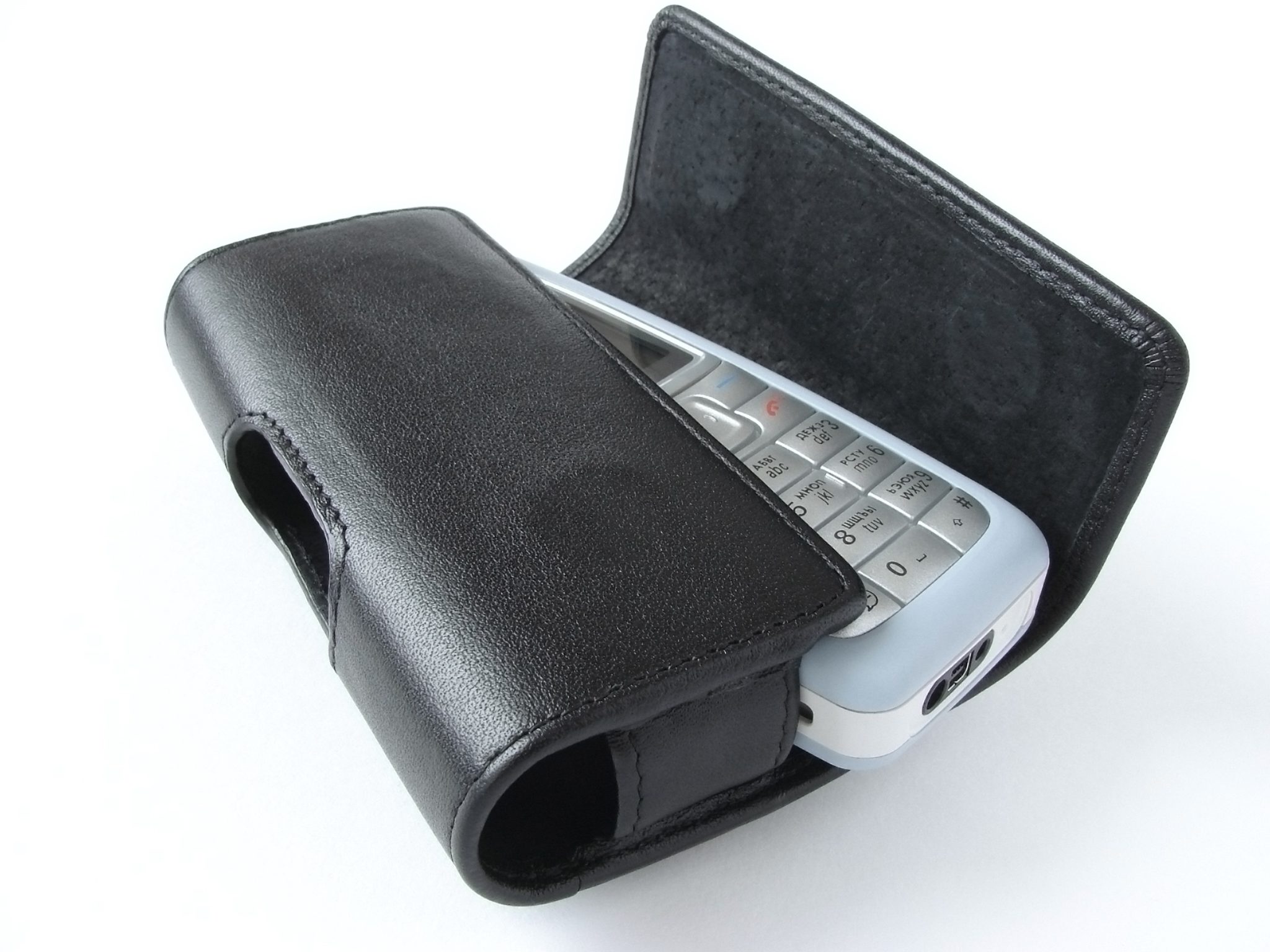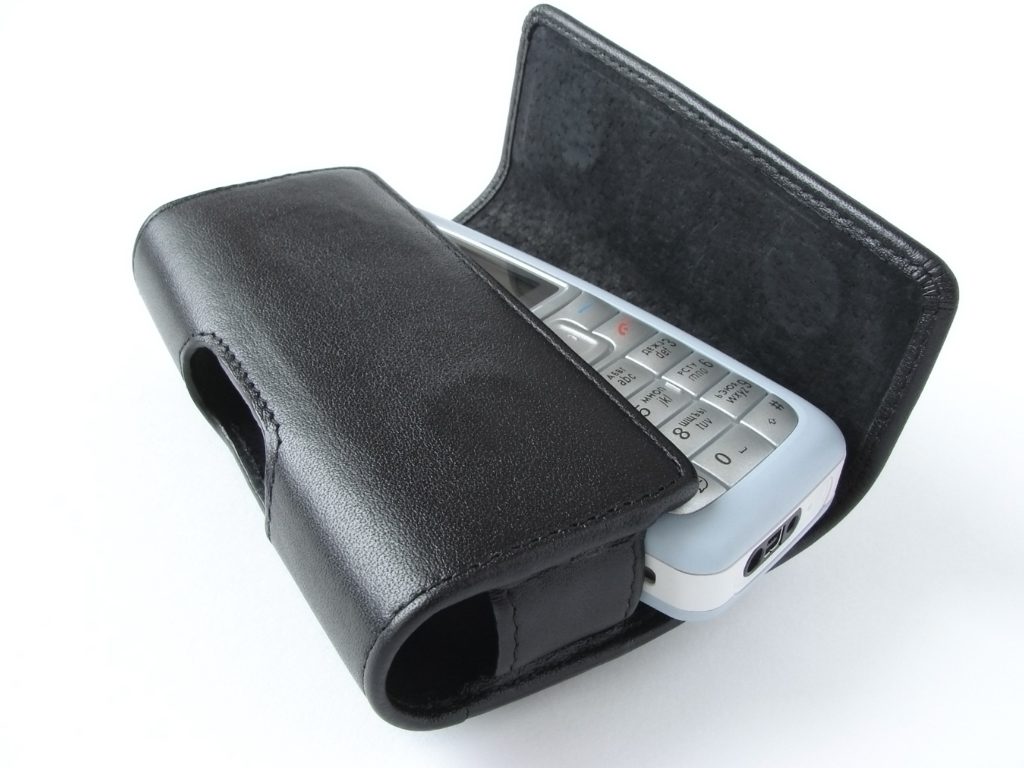 Phone cases history dates back to the 90s when devices started to change in size and functions. Cell phones started to get smaller and increased in popularity. In 1996, Motorola released MR2 comprising of a leather case with a transparent plastic cover over the screen and keypad. It allowed users to type as well as make calls without the need to remove the device from the case. It looked like a tiny satchel for a cellphone including a loop to be worn around the wrist. In 2000, cellphone holsters were made available as cellphone cases. Even today, adults choose cellphone holsters to carry their smartphone conveniently just like a pocket knife or compass…attached to their belt loop.
In early 2002, Sidekick was introduced and it has an innovative keyboard but still, cellphone cases were not a thing like today. Cases for select models were available just to change phone color but not designed for extra protection. It was because the mobile devices were still produced with tough materials and little glass.
In 2007, Blackberry captured consumer interest and changed the mobile phone landscape forever. The iPhone has a large screen and great capabilities. When Blackberry was at its peak, social media became a driving force in people's life. It took a stronghold of market share. The iPhone was costly and fragile. It has a big glass screen, so it generated a need for robust phone covers. As iPhone technology advanced, other companies entered the scene to leverage this profitable venture.
Today, the phone market is flooded with brands like Apple, Samsung, Motorola, Sony, Huawei, Oppo, etc. Besides, the competition for mobile phone covers is also sky-rocketing offering users enhanced protection functionalities. The first iPhone covers were made from plastic but today they are designed from TPU [Thermoplastic Polyurethane].
Reasons to buy a phone case
Phone back cover offers a lot of advantages. It includes –
Better protection – Accidental falls, smudges, and shocks can cause damage to phone screens and the fragile devices themselves. With a back cover, it can handle shocks and stains with ease, and you will not have to fix a cracked phone screen.
Better endurance – Less damage means better endurance and value.
Aesthetics– You get a chance to decorate your phone case in creative ways. People are easily decorating their silicone phone cases or clear phone cases at home. There are endless inspirational ideas available on the internet on how to decorate your mobile phone cases.
Mobile phone cover types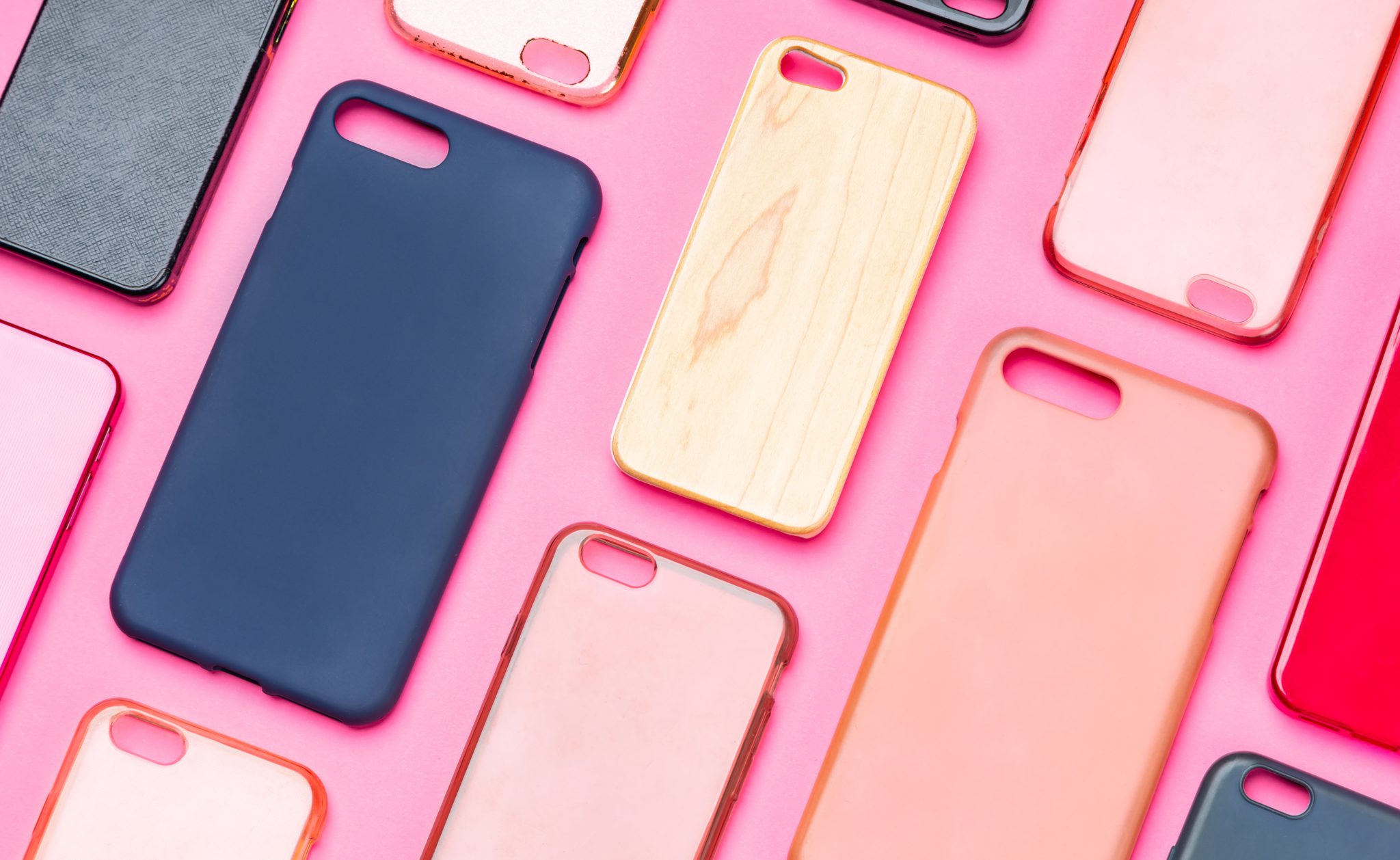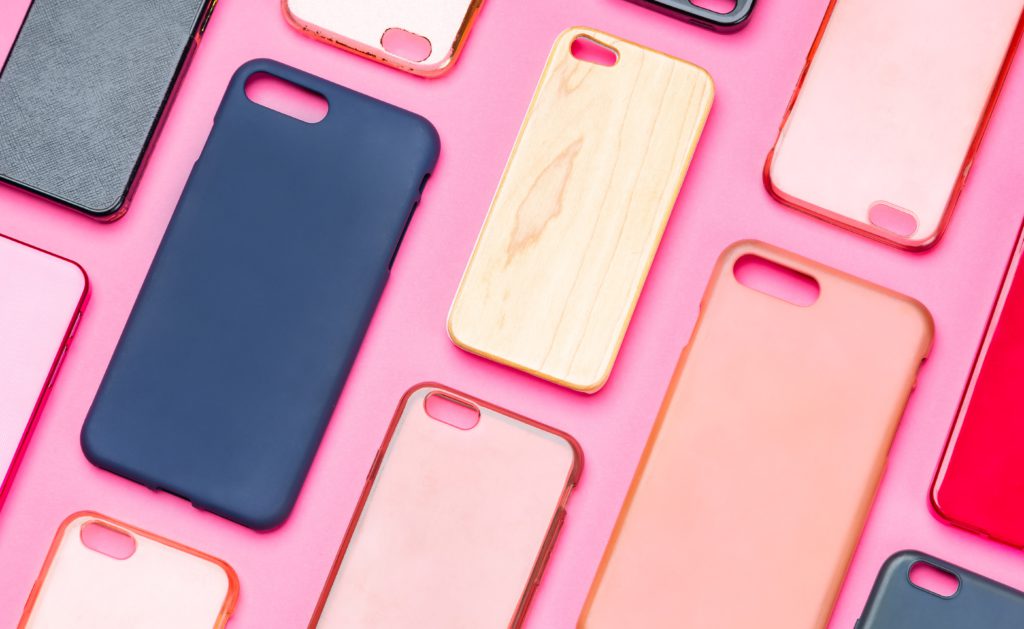 Mobile phone covers are available in a variety of styles, materials, and functionalities. You will find the series of eco-friendly cellphone covers created from bioplastics obtained from sustainable materials. Here is a list of different kinds of cellphone cases.
Hard plastic cellphone covers
The shell-like case is molded from plastic to fit a specific smartphone or iPhone model. They are reliable and easily available. You can choose a glossy or matte finish.
Pros
The material is thin and lightweight.
It does not add bulk or weight to the mobile device.
Decorate the plastic with prints, graphics, and colors.
Allows designing custom phone cases that add to the style like cases with glitter elements and holographic.
Offers shock resistance and some are designed from BPA-free non-toxic plastic.
Budget-friendly.
Easily available.
Cons
All plastic covers are not the same. Some are vulnerable, which can possibly damage the phone rather than protect it from shocks and accidental falls.
Offers decent safety and protection.
TPU/ gel cellphone cases
Thermoplastic Polyurethane or gel material offers more elasticity than hard plastic cool phone cases. It is a little more water-resistant, slimmer, and available in multiple styles. Gel-like material can handle scratches and bumps. The silicone clear phone cases are flexible and soft to touch.
Pros
Lightweight.
Soft to hold.
Looks aesthetic.
Durable.
Cons
Cannot be used in hot temperatures.
Silicone cellphone cases
Silicone casing is soft to touch and its rubbery texture offers good grip. Its elasticity characteristic makes it perfectly fit the mobile device.
Pros
The silicone rubber cellphone case is soft, light, and flexible.
The phone hardly slips from the hand as it offers excellent grip.
A cheaper option than other materials used to make cellphone casings.
It is a biodegradable phone case, so an eco-friendly option.
No air pollution while producing.
Fire-resistant, which means can handle the high temperature.
Resistant to water, fungus, and chemicals.
Cons
Its static electricity property attracts plenty of dust and lint but chooses one with anti-static material coating.
Over time low quality silicone casings can lose their shape, so choose one with high quality.
Protection from Silicone casing is less when compared to other objects. It cannot handle hard objects properly.
Wooden back covers
Many people look for classy and vintage vibes. They can choose cool phone cases with wooden backs. The wood can be faux or real.
Pros
The wooden back case looks good and elegant.
They are long-lasting.
They offer higher protection.
Don't get dirty.
Cons
The authenticity of wood material is an issue.
Not available for every brand of mobile device.
Metal back case
Metal cellphone cases are majorly made from aluminum or some relevant alloy. It offers good protection to the body. They come in a range of thicknesses. The phone does not heat with metal back covers because it dissipates heat with ease.
Pros
The metal back case looks good.
Offer great protection.
Available in a variety of colors.
It protects the device from heating problems.
Cons
Heavy.
Costly.
Not available for every phone type.
Tough back case
The tough phone casings are more rugged than gel cases or standard plastic covers. They are intended to be used in every kind of activity and adventure. They feature extra reinforcement like a strong shell with a great water protection rating. It can even absorb shocks from a 15 feet drop. You will sacrifice a lightweight design because expect the tough casings to be a little bulkier and heavier.
Pros
Heavy protection.
Strong and durable.
Heavy fall resistance.
Cons
Hybrid back covers
Recently, hybrid back covers have become popular. It offers top-class safety and protection to the smartphone. It has double-layered protection including a tough polycarbonate shell within. It can even have a holder or rear stand depending on the type.
Pros
The grip is great, so no concerns about slipping.
Toughest and long-lasting.
Shock-proof and offers excellent protection.
Cons
It is bulky and heavy.
Lessens the natural look of your mobile.
No screen protection.
Flip phone cases
The Flip phone case is popular for wholesome and complete protection. It offers all-around safety with its built-in layer. You can find them in a variety of price ranges. The Flip case is generally designed from leather material. Some have front flaps with magnets or buttons.
Pros
Budget-friendly.
Greatest protection.
Durable.
Available in plenty of colors, textures, and styles.
Cons
The phone feels and appears bulky.
The natural phone look is eliminated.
Custom phone covers
Today, technology has made it possible to print on every kind of phone case material including hard plastic cases, soft silicone covers, flip covers, etc. People can look around for anime phone cases on the internet or there are online printing providers that can help you.
Comic books and cartoon characters are nostalgic, which remind people of their childhood. As an animal lover, you can look around for Mickey Mouse phone cases or choose prints like zebra, leopard, or cheetah. Bring out the child inside you and feel young!
Waterproof phone cases
Smartphones are costly and too valuable. No one desires to get it wet and die instantly. Fortunately, a waterproof phone case exists. It allows you to take photos at the beach and even capture exotic marine life underwater. The water-resistant covers are designed with non-recessed and hard-coated optical lenses. The acoustic membrane is air and watertight.
Phone holder for bike
Motorcycle phone mounts are a great way to keep mobile phones accessible while riding. Extended vibration can impact the camera's autofocus as well as auto-stabilization. So, look for a reliable phone holder for your bike. The material has to be durable with a kind of foam or fabric system to absorb the vibration.
Its grip strength capability can handle speed bumps for example – X grips. Make sure that the handlebar diameter and your mobile phone dimension are compatible with the mount. Check mount stability at low speed and tighten things before you start the long bike tour.
Bottom-line
Phones are indispensable in our daily lives. They are more than technological marvels. So it is essential to protect your phones. Switching to a new case gives the feel of a new mobile device. You can even customize and personalize your cellphone case. However, choose a phone case based on how you use it every day.