To keep the old watch updated you can switch its straps. Sometimes, extraordinary hand watches are equipped with unattractive or low-quality straps. The enjoyable thing associated with watch straps is that it is available in a variety of materials and styles. You can undoubtedly find the perfect fit for any kind of hand watch. It doesn't matter, if you replace a worn strap of your field watch or transforming a dress watch into an attention-grabber….there is one out there, you just need to explore!
Before a breakdown of common watch strap types, get familiar with the different materials they are designed from.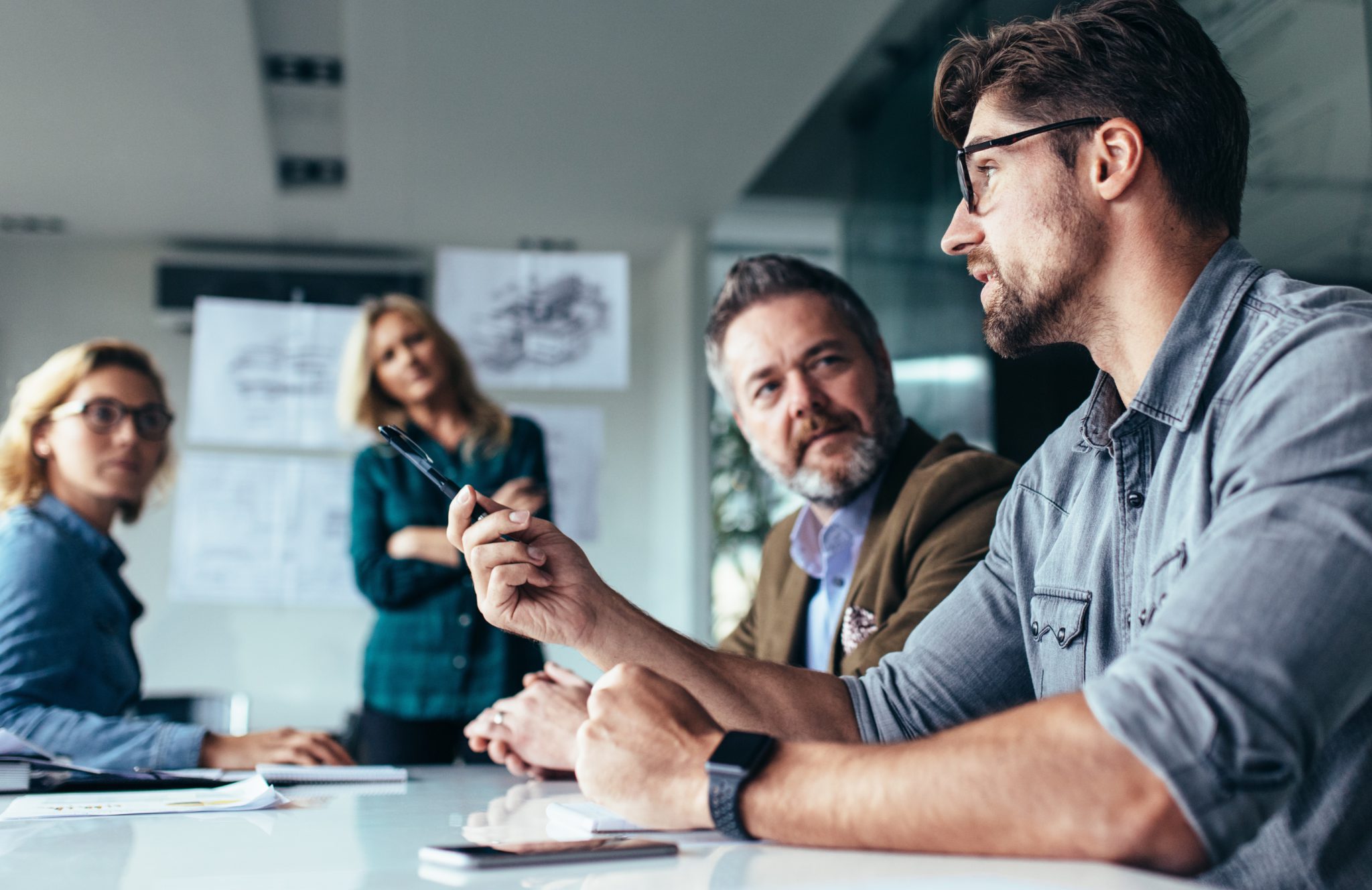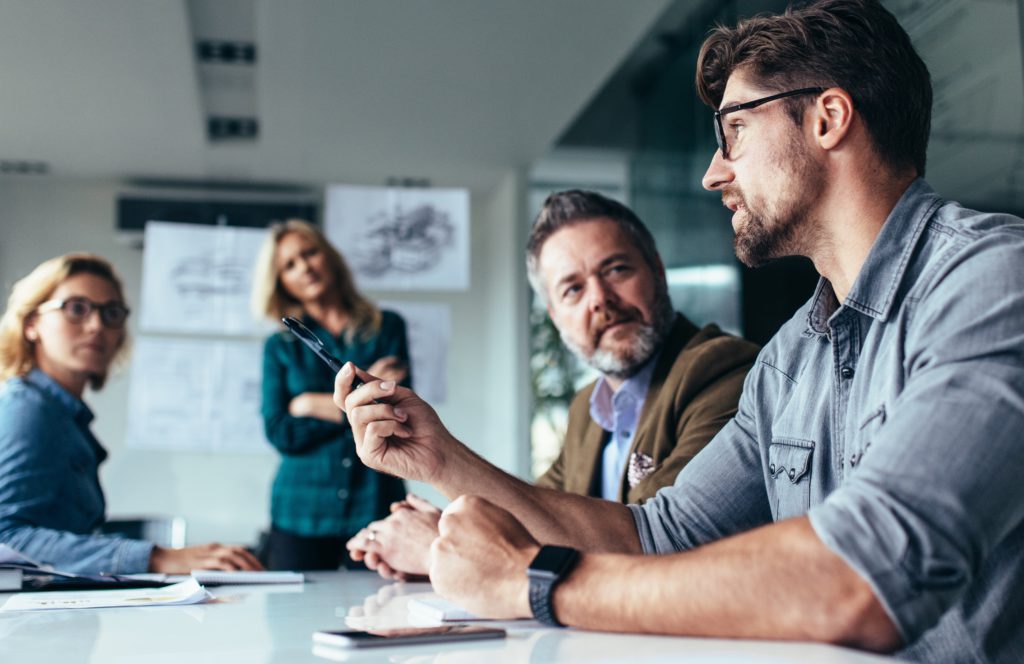 Common watch strap materials
Metal
Leather
Rubber
Nylon
Canvas
Silicone
There are multiple watch band materials to choose from but the styles are endless. Some of the popular styles are given to help you upgrade your watch strap.
Popular styles of watch bands for corporate people 
Leather watch straps
Leather straps are supple, soft, and look luxurious. Leather bracelets are fabricated in different styles and species. Genuine leather straps are constructed from cowhide, while there are luxurious options designed from exotic species like crocodile and kangaroo. You can even find faux leather watch bands made from the plastic base. The only optimistic thing about faux leather is the material has nothing to do with animal harming or killing.
Velcro watch bands
Velcro watch straps were offered to Apollo astronauts to be worn outside their spacesuits with Omega Speedmasters. You don't need to remove lugs but just slide the Velcro band and is a great option for every kind of physical or sports activity as the watch fits snuggly and tightly to your wrist. It is a quick-dry, hook & loop watch band but available in black color only.
Rubber watch straps 
By default, the rubber material is popular. You can find them on smartwatches, digital watches, and diver's watches. They are water and sweat-resistant, so suitable for people with an active lifestyle.
Metal watch straps
Metal bracelets include different grades of stainless steel and even precious metals like platinum and gold. It is a popular watch band material available in multiple colors, finishes, and styles.
Oyster steel bracelet was designed decades ago for water sports and diving. Therefore looks great on sports watches. The center bar is wide and makes every link strong and stretches less. The bracelet is exceptionally durable.
President style is nearly the same as Oyster but the link width is similar, so appears denser. The strap is versatile allowing dressing up and down with ease.
Jubilee style has brushed outer links and polished center links. The shiny middle rows make the band look awesome. You can pair it carefully as a dress watch.
Mesh style also has a cool history. The chainmail-like bracelets were claimed by Omega to be shark-proof. Therefore these were called shark mesh but eventually became just mesh.
Milanese watch bracelets offer a vintage look. The dense and tight mesh construction makes them the smoothest metal straps. Some may find it a little discomfort on wearing because of a little rigidity but an excellent option for all-around wear.
Engineer-style bracelets are notoriously large and have proportionately sized links. The links are large and stacked in width, which makes them appear visually dense. The pseud-hexagonal pattern of the links make them look angular and bulky in appearance.
Corporate style watch bands
The leather bands along with dress watches make you look sharp. Dress watch with clear dials looks elegant and with a leather band, it can be worn with a tuxedo or suit. The dress watch dial is generally minimalistic and simple, so stick to minimal color schemes like navy blue, brown, grey, or all-time favorite black leather strap.
Business watch straps
Business straps don't mean just leather material it can include metal but ensure to match cufflinks or shoes or belts with the watch. You can even pair a sports watch with a leather band and a tuxedo just like James Bond. Sport watches are far away from black-tie events, but you can look cool and pull it off.
Silicone watch straps
Silicone straps are pliable, soft, and comfortable. They are moisture-resistant and anti-bacterial. Material is elastic, so the silicone products cannot be deformed. Never stretch the silicone straps as they have too low tensile strength. The bands are a great choice for winter as the material makes the wearer feel warm. In summer, it gets sweaty and vulnerable to get damage. The watch straps will need to be ventilated and kept dry. However, silicone material is eco-friendly and non-toxic.
Designer watch straps 
Ceramic stylish watch bands are unique. Designers press the ceramic bands in the desired shape after baking at high temperatures. They coat it with a fine precious metal layer. The watch strap looks heavy but feels light when worn on the wrist.
Engraved watch bands are designed exclusively on rubber, leather, ceramic, etc. It is an original strap to accessorize. You wear something noticeable and different. You feel special wearing a personalized design strap.
The watch straps are as vital as the dial, so pair them with your suit or belt buckle or accessories. If you wear brown leather shoes, ensure to wear the timepiece with brown leather straps.
For buying replacement watch straps, visit smartiv.com, an online shopping store. You can check the glossy leather watch bands for formal events and rubber or silicone straps suitable for casual occasions.